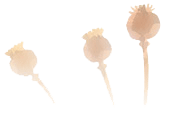 Michelle is a poet and writer with numerous writing credits in a wide variety of magazines, journals, newspapers, and online publications. She has written essays about music, books, technology, culture, business, and media; she has also written many personal profiles and conducted hundreds of interviews over the years with personalities of local and national note. She has written extensively about music and musicians in publications such as Face, Home Recording, Hendrix Magazine, The Phoenix, Egg, and Northeast Performer, and has interviewed scores of musicians, among them Bruce Cockburn, Richard Thompson, and Kip Winger (yes, that Kip Winger). She didn't throw up on any of them.
Michelle has written poetry reviews and criticism for Gettysburg Review, Poet Lore, Café Review, Electric Lit, Rain Taxi, Drunken Boat, and White Chicken Blog of Poetry & Poetics, and she is currently a contributing writer for Anomaly. Her poetry has been published in Indiana Review, Bennington Review, Spoon River Poetry Review, Denver Quarterly, and The Feminist Wire among many others. She earned her M.F.A. from the Stonecoast Creative Writing Program in Maine. She is the recipient of grants and awards from the Chester H. Jones Foundation, Vermont Studio Center, and the Maine Arts Commission. She also serves as a reader for Split Lip Magazine.
She is the author of two chapbooks, The Desire Line (Moon Pie Press, 2006), and Who Will Be Frenchy? (dancing girl press, 2016). Her manuscript, Animul/Flame, was selected as a semi-finalist for the 2017 Perugia Press Prize, a semi-finalist for the 2017 Ahsahta Press Sawtooth Poetry Prize, a finalist for the 2017 Emily Dickinson First Book competition awarded by the Poetry Foundation, a finalist for the 2018 Marsh Hawk Poetry Press Prize, and a finalist for the 2018 Inlandia Institute/Hillary Gravendyk Prize.
Michelle has taught English, Literature, and Writing at Southern Maine Community College, Central Maine Community College, and Saint Joseph's College in Standish, Maine. An experienced editor, she has served as Managing Editor of a popular Midcoast business journal and as Editor of a regional monthly newspaper, and she is a founding partner at Mill Cove Partners LLC, a digital marketing company. She can also do that thing with a Frisbee where it comes back to you, and she can ice skate a little.
Michelle's Brief Bio
Michelle is the recipient of the 2018 Marystina Stantiestevan First Book Prize. Her book,
Animul/Flame,
will be published by Conduit Books & Ephemera. Her poetry has appeared in
Bennington Review
,
Indiana Review
,
Spoon River Poetry Review
, and
Denver Quarterly
 among others, and she is a contributing writer for
Anomaly
. You can find out more about her at
whitechicken.com
.